Check out some of the best travel apps we recommend when traveling. Smartphones are always useful, but many travelers don't pay for data. With these apps, you can download everything you need and can even use maps without data!
#1:Navigation: No wifi or data needed
Click HERE to watch a short video about maps.me
MAPS.ME Pros:
For Offline Navigation this has been our goto for more than eight years now. We have watched them add some beneficial features over the years, and if you are walking, bicycling, or using any other form of transportation, it's great for getting around.
(The only exception is when we have a rental car; we rely on Waze or Google Maps. The traffic assistance is key, but only when you have data.)
Maps.me is great because you can download the maps for the regions you will be in before you travel and then your set. The app will show you your location as you walk and you can see restaurants, tourist destinations and more!
You can see below in the comparison of Google Maps (Fig. 1) and the detail in the Maps. Me (Fig. 2) of Paris, France. This level of detail like the trails and walking paths visible in Maps.me makes it much easier in a big city to locate what we are looking for.
MAPS.ME Cons:
What we don't like is that sometimes one city can have 3 or more maps sets that need to be downloaded. If you fail to get one, you won't be able to see the maps for that location and you'll need to find wifi to download that particular area. It's not very good for route navigation, at least not compared to Google Maps, and this makes it limited in use if you are road tripping a good portion of your trip. However, the app has recently added traffic and a better route calculation algorithm that has made it better for those who do not want to pay for a data plan and need navigation.
#2: Foreign Languages: No wifi or data needed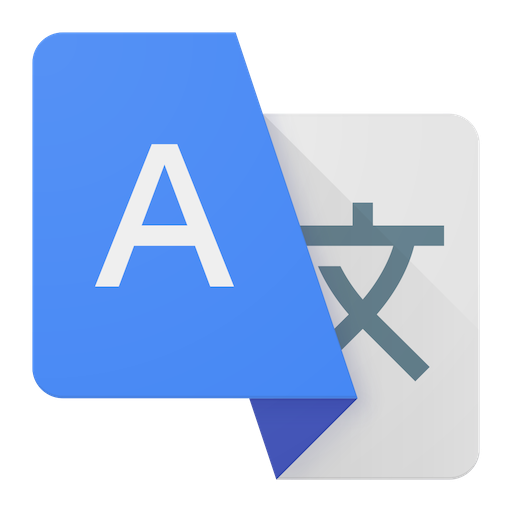 Google Translate
Headed to a foreign country and you didn't have time to take Foreign Language 101? No fear, google translate is here!
Click HERE to watch a quick video about how Google translate works!
Google Translate Pros:
Once you download the "language pack", you are able to use google translate throughout your visit with no wifi needed. Reading a menu, easy! You can either type in the words or allow google translate to access your camera and "read" the text. My favorite, take a picture and then highlight the text for a quick and easy translation. Sure, it isn't perfect, but I'd rather order something edible, especially in France! Escargot anyone??
Google Translate Cons:
We don't like this app because it can be used as the easy button and we tend not to memorize and really immerse ourselves in the language. When we travel to a new country each month, learning a new language can be overwhelming. We focus on the big stuff; Hello, Goodbye, Please, Thank You, Where is…?, How Much? And so on. We always seem to pick up a few more words along the way, but sometimes the ease of technology can hinder that a bit.